Forum
The Accessible and Personalised Local Authority Website System, APLAWS, was designed as part of a national drive to enable local governments in the U.K. to deliver services online. It was incorporated into the Local Authority Websites National Project, and between 2003 and 2005 the base system and the various website extensions were improved considerably.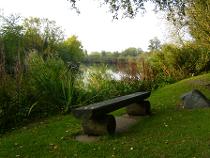 Aplaws is based on an open source Collaboration and Content Management System (CCM) — a set of tools for managing WEB based collaboration and website content. It was developed from the ArsDigita Community System (ACS) that was initiated at MIT by Philip Greenspun, who, together with several MIT colleagues, founded the company ArsDigita. ArsDigita was later acquired by Red Hat, and ACS was developed into the Red Hat CCM.
Currently, we are in the process to release the next generation of APLAWS+. Besides a lot of technical improvements you will find among others a new advanced theme engine which improves the user experience and makes it easier for designer and administrators to provide a vivid web site design.